Skip to Content
Carpet, Tile, Hardwood, and Laminate Flooring in Miami, FL
Installing new flooring is a monumental task, whether carpet, tiling, hardwood, or laminate. However, The Trusty Handyman in Miami, Florida, has plenty of flooring experts who can ensure the work is done correctly. When it's time to replace your flooring, you want a team of professionals who can make it look great. New flooring only looks better when installed with care and craftsmanship. We have installed new flooring for countless homes, and we would love to show you how much we can improve the appearance and comfort of your home with our trusted flooring services.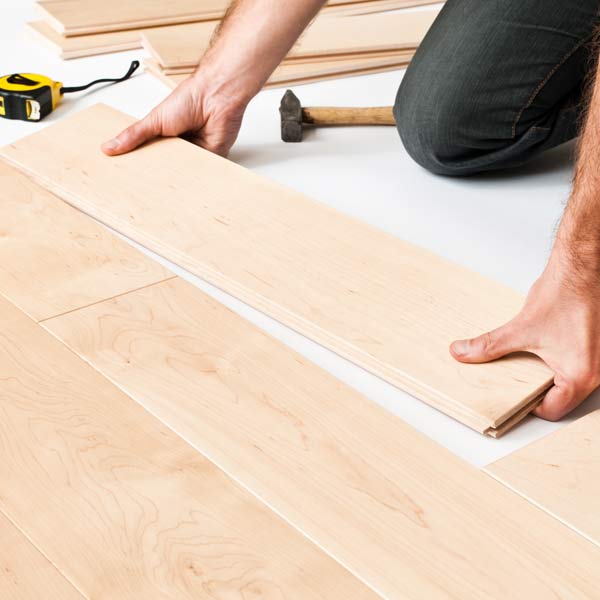 Installing Carpet Flooring the Right Way
When you're installing new carpet, it involves a lot more than just laying it down and fastening it. The Trusty Handyman's flooring team has vast experience installing new carpet. We handle carpet work with great care, carefully measuring every inch of the area and firmly placing it. We have tried and true techniques to prevent common carpet installation problems like bubbling, buckling, and visible seams. Our flooring specialists can also help you select the right type of carpeting, which can be an overwhelming task for those who don't work with the different types of carpet regularly.
The Trusty Handyman Makes Every Tiling Job a Work of Art
Tiling, unlike many types of flooring, is a true art. At The Trusty Handyman, we have some of the finest tiling artists in the business. We can tile any surface you need in any way you need. Tiling work starts by planning and selecting the tiling material as well as the pattern. Some materials are better suited for high-traffic areas, and other materials are ideally suited for backsplashes. Let a team with experience help you through these decisions. Then, we can create a unique and aesthetically pleasing pattern based on the colors and shapes you want. Once we've installed your tiling, you'll see how much of a work of art it can be.
The Timeless Appeal of Hardwood Flooring
Hardwood is among the most loved flooring materials because of its natural and timeless appeal. However, hardwood flooring requires routine care because it is more easily damaged and worn down than something like tiling or carpet. We can repair damaged sections of hardwood flooring, or we can completely replace or install hardwood. Placing hardwood in a way that matches the rest of the house requires expertise. We know how to make sure that your hardwood floors don't warp over time or become a creaky nuisance. If you are one of the many hardwood lovers, you should turn to the flooring team at The Trusty Handyman.
Talk to a Flooring Expert Today!
Now that you know how we can solve all your flooring problems, you are probably thinking about fixing that creaky board or replacing that ragged carpet. We are always ready and available to get to work on your home improvement projects. Don't wait any longer than necessary to replace your carpet, tiling, or hardwood floors. To get started, fill out our flooring contact form here or call us to talk to someone immediately.