Skip to Content
Complete Bathroom Remodeling Services in Miami, FL
The Trusty Handyman in Miami, Florida, offers you their expert bathroom remodeling services. A bathroom should be a clean and fresh place, but the damage seems to accumulate there quickly. Between peeling paint, cracked tiling, and moldy grout, bathrooms require remodeling more often than the rest of the house. Finding a team that can completely renovate your bathroom is not easy. Some contractors only do tiling, while others only do plumbing. Our skilled bathroom remodeling team can make the process simple and straightforward because we do it all. Let a team you trust completely renovate your bathroom for you.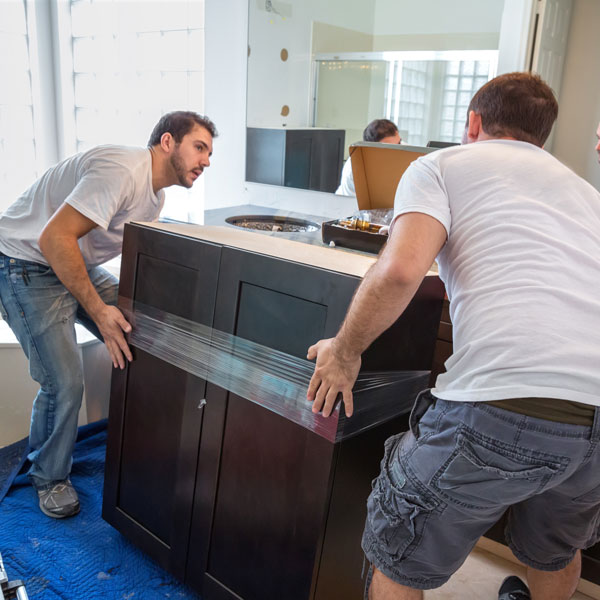 The Trusty Handyman's Total Bathroom Renovations
While The Trusty Handyman is always happy to help homeowners with specific bathroom repairs, we love helping with complete bathroom remodeling. Since our team does it all, we can help with all the bathroom improvements of your dreams. We can replace your bathtub, retile the floor, and install a new sink. We can also paint, plumb, and rewire your bathroom to suit your needs. If your bathroom is less than it could be, you owe it to yourself to remodel. Your bathroom should be one of your favorite rooms in the house. When it comes to our bathroom remodeling services, the only limit is your imagination.
Replacing Fixtures During Bathroom Remodeling
Once you know what you want your bathroom to look like, how do you install all the new fixtures? This can seem like an impossible job for a do-it-yourselfer, but it's nothing for bathroom remodeling pros at The Trusty Handyman. We make installing a new bathtub, shower, toilet, sink, or vanity as easy as showing us where it goes. We perform fixture installations with the highest levels of craftsmanship. When we install a new fixture in your bathroom, whether a bathtub or a sink, we make sure the work lasts. Our team always wants you to be able to enjoy your new bathroom for many years to come.
We Can Tile Any Part of Your Bathroom
Tiling is an essential part of bathroom remodeling. Often, new tiling can be enough to make your bathroom look brand new by itself. Whatever sort of tiling work you need, we have you covered. Is there a cracked tile in your shower? We can replace that section of tiling. Do you want to retile your entire bathroom? We can do that too. Whether you want to cover your walls with tile or just create a backsplash, the tiling team at The Trusty Handyman can meet all your tiling needs.
Start Remodeling Your Bathroom Today!
If your bathroom appears a little worse for wear, you should consider the bathroom renovation services of The Trusty Handyman. We make renovating your bathroom a stress-free process, full of excitement and joy. Nothing makes a family happier than walking into a bathroom that looks decades newer than it did before. To start renovating your bathroom today, fill out our bathroom remodeling contact form here or call us.